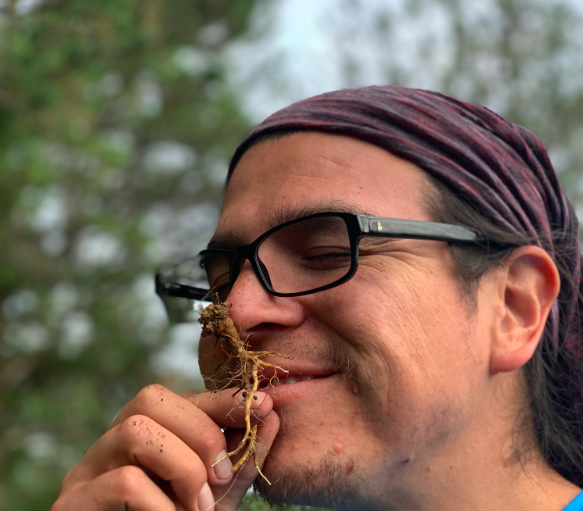 Aboozhoo, Greetings
Biidaabun nDizhinikaz, Wiikwemikoong, Mnidoo Mnising nDoonjeba, Waawaashkesh nDoodem, Anishinaabe, Potawatomi miinwaa Odawa nDa'aw, Nogojiwanong, Peterborough megwa ndeda. My name is Beedahbin, and I grew up in Wiikwemikoong Unceded Reserve, on beautiful Manitoulin Island. I am Deer clan and I am an Anishinaabe of the Three Fires Confederacy. Ten years ago I left my home community to attend Trent University and have come to love the territory of Nogojiwanong, including the diversity of people. I have found my passion as an instructor within mainstream institution, as well as finding ways to reach Indigenous youth in our communities. I work at Fleming College as a Professor of Indigenous Studies, and work occasionally as a curriculum developer and instructor with the Trent University TRACKS program where we engage youth and integrate Indigenous Traditional knowledge and western Science. In addition, I hold a personal responsibility to the urban Indigenous community, my home community, and my family, both extended and biological, in the hopes that the next generations will see the value in their heritages and feel welcome in mainstream society. I find much hope in the collaborations that are occurring throughout our society, as well as in institutions, communities, and different levels of governing systems.
For additional information, please visit: https://www.linkedin.com/in/beedahbin-peltier-a66b5ab3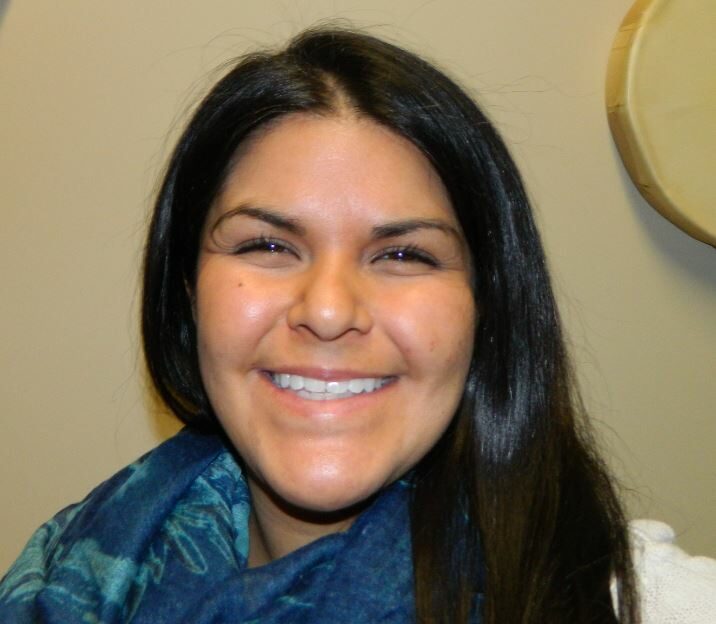 Kylie Fox-Peltier (Gete Mnidoo iShkode Kwe) is an urban Anishnaabe kwe who grew up just north of Toronto who is Dutch through her mother and Ojibway through her father and grandfather who are members of Wiikwemkoong,situated on beautiful Manitoulin Island.
Her career began with working in various areas of the provincial government, contributing to Aboriginal related initiatives and projects with the Ministry of Government Services, Ministry of Aboriginal Affairs, and the Ministry of Natural Resources. She began working at Fleming College, as the Aboriginal Student Services Coordinator in September of 2010. In this role, she works with First Nation, Inuit, and Métis students on campus, and facilitates programs and workshops to create campus awareness, engages in community relationship building initiatives and implements programming and services that support the access, retention and success of Aboriginal learners. She has also been a part-time faculty, teaching courses in the Introduction to Indigenous Studies. Her investment in Indigenous women is displayed in her community volunteerism, participating in many community initiatives that focus on the health and well-being of Anishnaabekwewag. Her experiences include active participation with the local native women's centre as Board President with Niijkiwendidaa Anishnaabekwewag Services Circle in Nogojiwanong (Peterborough, Ontario), a not-for-profit organization whose mandate is to support Anishnaabekwewag and their families as they move forward on their healing journey. Most recently, Kylie works as a Corporate Indigenization Consultant with Indigenize.ca, which includes the facilitation of training, and provides advice to companies and organizations on how to meaningfully engage with their local Indigenous communities in order to respectfully honour the traditional territories in which they work within.
For additional information, please visit: https://ca.linkedin.com/in/kylie-fox-b4617338
Our Approach
Kylie and Beedahbin have two unique skill sets and life experiences that allows for innovative ideas and business solutions that are not confined to either the remote or urban Indigenous perspective.
Beedahbin brings with him a wealth of traditional Anishinaabe knowledge, and the experience of living within his First Nation community, surrounded by beautiful lands, his family and community and the understanding of challenges faced by living in northern, more remote communities.
Kylie brings with her a knowledge based on a urban experience. Growing up as a young entrepreneur, Kylie was focused on business effectiveness, customer service and solutions based approach to business.
Together, they offer a wide variety of perspectives, while providing a safe and non-judgemental learning environment.